ARTIKEL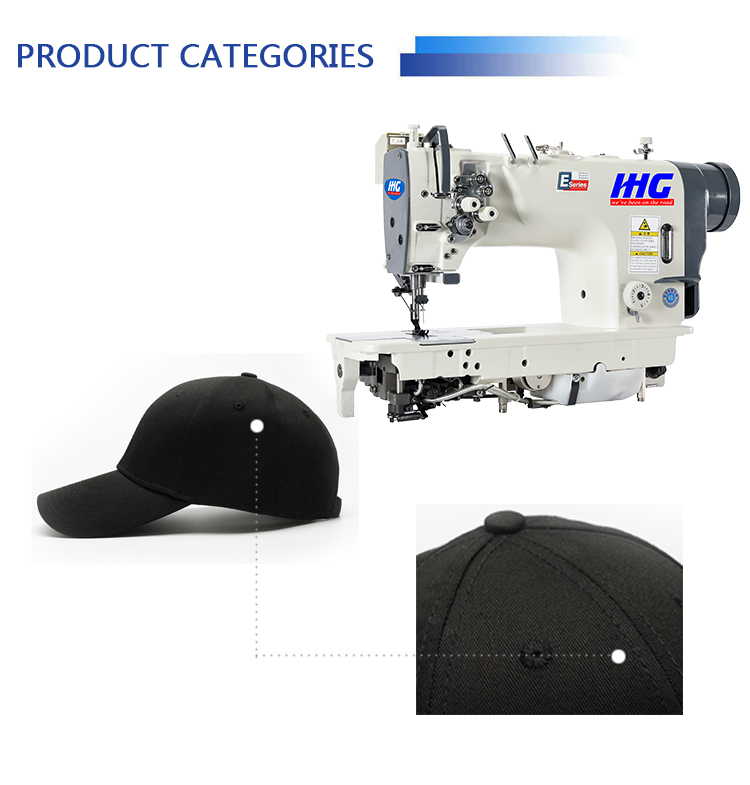 Brand
IHG
Model
IH-8422-403/405
Max.Sewing Speed
3000rpm/min
Price Includes
Machine & Controller & Table
AC Servo Motor

AC Servo Motor

(Hosing/Brother/Powermax)

Power
550W 220V~240V
product Advantage
Automatic Thread Trimmer;
Automatic Presser Foot Lifting;
Automatic Reverse Sewing;
Auto Thread Clip;
Micro-oil Design,Optimized Oil Supply;
Cost Reductions;
Bird nest preventing device,avoid the
second trimming jobs after sewing;
--
*Opmerking:
-403: geeft aan dat deze machine geschikt is voor breien, dun materiaal en modderige dikke materialen.
-405: geeft aan dat deze machine geschikt is voor dik materiaal (voor zeer dikke lijnen).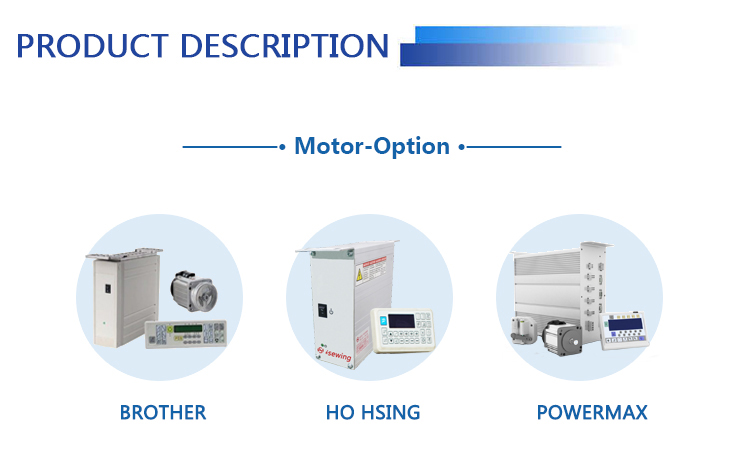 Bedrijf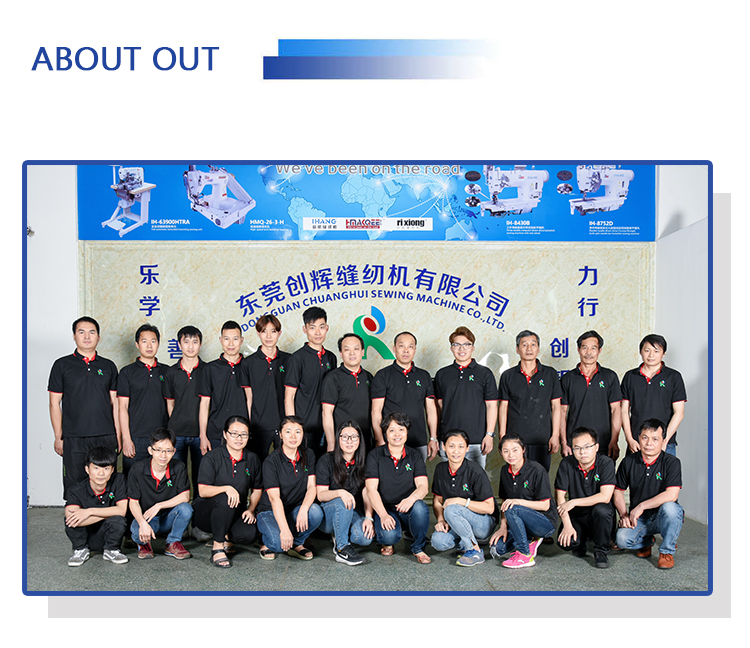 Dongguan Chuanghui naaimachine bedrijf werd opgericht in 2003.
De belangrijkste producten van het bedrijf aantrekken van de voordelen van de producten uit binnen- en buitenland. Omdat we upgraden, verbeteren, beter maken, duurzamer, veel grote binnenlandse en buitenlandse kledingondernemingen van lof.
Productie en exploitatie doel is: om de kwaliteit van de overleving, de efficiëntie en ontwikkeling, op zoek naar tachnoligy innovatie, reputatie voor service.
Altijd houden aan: eerste kwaliteit, de geloofwaardigheid van de eerste, het principe van de specialisatie in de productie van nationale naaimachine.
Met meer dan 15 jaar productie-ervaring beloven we om aan de internationale normen te voldoen. We kunnen uitstekende producten en diensten leveren aan onze klanten.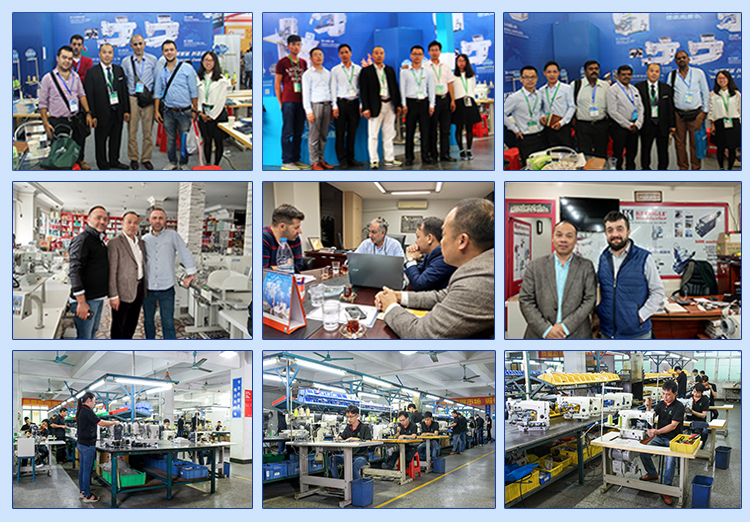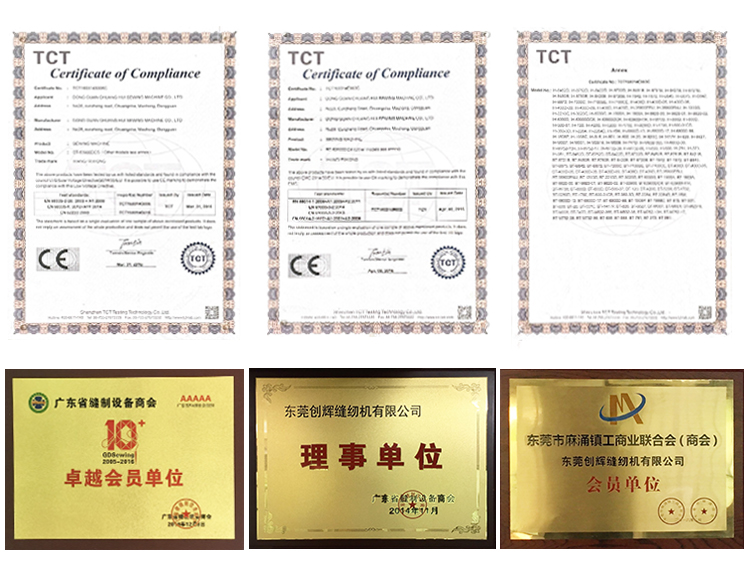 FAQ

Q1 bent u fabrikant of handelsonderneming?
Wij zijn fabrikant gevestigd in Dongguan China. Gespecialiseerd in naaimachine meer dan 10 jaar.
Q2 Hoe weet u zeker dat de kwaliteit van uw machine goed is?
We hebben professionele tachnicians die het naaiproject zullen herhalen om het tekort aan machines verder te verbeteren. We hebben veel terugkerende klanten omdat we een goede kwaliteit hebben en ze opnieuw willen bestellen.
Q3 Hoe zit het met uw prijs?
Onze prijs is lager dan dezelfde machineprijs van goede kwaliteit. Wij zijn fabrikant en heeft een eigen r & d-team.
Q4 Wanneer kan je verzenden wanneer ik de bestelling plaats?
Wij verzenden de goederen via Guangzhou of Shenzhen poort en levering binnen zeven dagen nadat u de bestelling plaatst.
Q5 Welke betaling accepteren?
LC / TT (vooruitbetaling)
Q6 Accepteert u OEM?
Ja natuurlijk!
Q7 Vertrouwelijkheidsprincipe
We zullen al onze klantinformatie en logo in onze archieven bewaren en nooit aan de vergelijkbare klant laten zien.